Main Content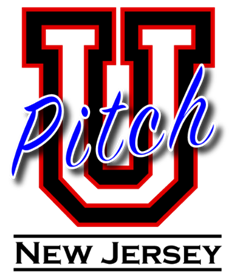 Congratulations to MoneyUp –
winners of the 2023 Rutgers and
Statewide Upitch Competitions!
UpitchNJ is an annual statewide collegiate startup competition held in partnership with Nokia Bell Labs
The goal of UpitchNJ is to highlight the ingenuity and creativity of today's college entrepreneurs, whom are increasingly launching businesses from their dorm rooms.
Participating universities send ONE undergraduate student team that had developed a startup idea, or had launched a startup, to compete for cash prizes


Competition Details (2023 information):
NOTE: Information on the 2024 Competition will be available in Fall 2023.
Rutgers will hold a preliminary round on-campus Pitch event in February. Teams will present an elevator pitch to a group of judges.
The number of teams participating will determine if it will be necessary for finalists to compete in one or two rounds of pitches.
How do I participate in the competition?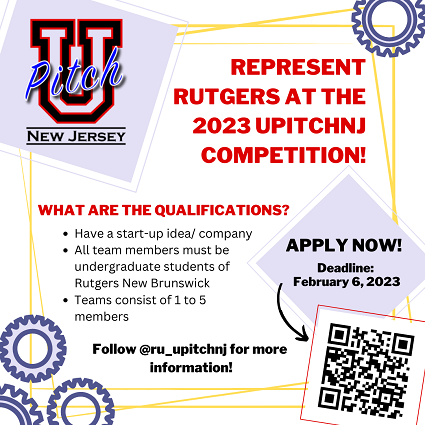 Teams consist of up to 5 team members who have a startup idea/company
All participating team members must be undergraduate students from Rutgers New Brunswick
Teams must complete the application before the deadline – midnight on February 6.
Participating team members must attend the Rutgers UPitchNJ Preliminary Competition on February 24 and must be available to attend the event in late April.
All participants are invited to attend the UpitchNJ event in April – whether or not your team is selected, we encourage you to vote Rutgers!
Follow @ru_upitchnj for more information

For more information about the statewide competition visit https://upitchnj.org/
---
Related Events
Opportunity Identification & Pitch Workshop On Feb. 3 at 2:00 pm at The Hatchery Innovation Studio
169 College Ave, Alexander Library For details and to register use link below https://rutgers.campuslabs.com/engage/event/8773768